Window coverings allow you to manage the amount of light, privacy, and temperature in your home while also complementing your decor. Most of us don't give much thought to how we should outfit our naked windows while working on bedroom décor ideas which is one of the most underappreciated aspects of a remodel. And we should consider window coverings are crucial for keeping unwanted sunshine, sounds, and invading eyes out of your home, not only for decoration. While we have a number of alternatives, the most popular are blinds with adjustable slats and curtains or drapes made of fabric panels.
The difference between curtains and blinds
The fundamental distinction between curtains and blinds is the amount of window coverage they provide. Curtains are normally hanging in front of the window and drape to the floor, whereas blinds cover the entire window.
Roller blinds, Venetian blinds, and roman blinds are among the many types of blinds available.
Both curtains and blinds can be controlled by an automated system, making life in the home even easier.
Curtains
Curtains have been around for hundreds of years, and a grand set of curtains draped from a rail can add a luxurious finish to any room. Their thick material is perfect for blocking any drafts from windows, keeping your room nice and cozy in the comforts of your own home. They also make a room look less bare as their lavishness can form a feature adding character to a room.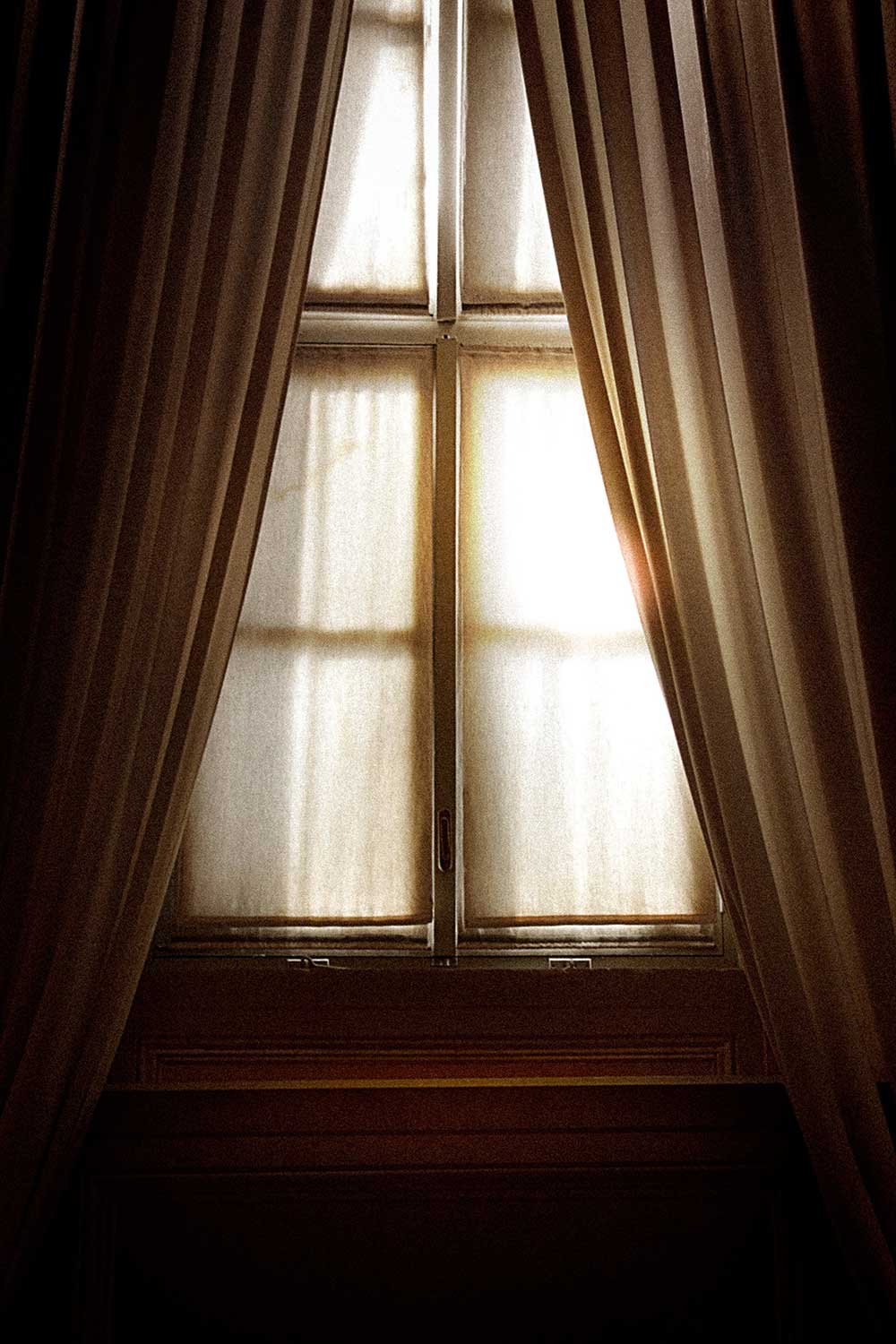 Blinds
With the ability to filter the quantity of light that enters the space, blinds are more practical and functional. Vertical blinds and Venetian blinds are excellent at filtering light while maintaining a reasonable level of seclusion. Because of their ease of upkeep, blinds are becoming increasingly popular in modern homes.
Differences explained
*Designs and colors
Both curtains and blinds come in a wide range of colors and patterns. Both can have a variety of designs, and roller blinds can even have a printed image on them.
Curtains give a layer to the ambiance of your home from a design standpoint, making a space appear warmer and more sophisticated. Sleek blinds, on the other hand, contribute to a modern, minimalist aesthetic.
*Controlling the light
Blinds are a preferable option if light control is needed. Venetian blinds, in particular, allow you to precisely change the slats and hence the quantity of light entering the space. Curtains can either let light in or keep it out completely, so keep that in mind when designing your space.
*Automation
Both blinds and curtains can be motorized and automated. Automation of your blinds and curtains lets you open and close them at specified times throughout the day, as well as relate them to external factors like sunshine and temperature. This means that when the sun reaches its highest point in the summer, the blinds and curtains can be automatically closed to keep the house cool.
If you prefer your blinds to be closed when you go to bed and open when you get up, this is a useful feature. An automated system can do this without leaving your bed!
You can now manage your blinds and curtains with voice control or through an app on your phone when you're away from home! The possibilities are limitless.
*Cleanliness and durability
Blinds win hands down when it comes to durability and cleanliness. Because blinds have a slick, firm surface, dusting them with a microfiber cloth is simple and quick. Close the slats and clean with a duster from the top down or from one side to the other to remove dust from both sides of the blinds, then rotate the slats 180 degrees and continue oppositely. To remove obstinate filth and stains, dampen a soft cloth with simple water or a solution of 25% white vinegar and 75% water, wipe down the front and back of the slats and then dry with a new cloth.
Curtain cleaning is a little more difficult. Vacuum from top to bottom using a dust brush attachment to eliminate dust. To remove dirt and stains, spray the filthy or stained areas.
*The Space
In the end, the choice between curtains and blinds is a matter of personal preference. Blinds, for example, are better in the bathroom and kitchen since they are easier to clean and moisture resistant. On the other hand, Curtains are a lovely accent to a living room, bedroom, or study.
Combine the two window treatments to get the most out of them
Feel free to install both curtains and blinds to reap the benefits of both. Consider using curtains in low-moisture areas where mold isn't an issue, such as living rooms and bedrooms, to maximize your design possibilities, insulation, and soundproofing. Install blinds in high-moisture areas where mold growth is a problem, such as a kitchen or master bath, for a long-lasting, easy-to-clean window solution with a lot of lighting control. Installing blinds first, then curtains on a rod, allows you to stack the two treatments in a single room to increase seclusion and create a more intimate ambiance.